#1 Fintech to Financial Institution API Connector
The digital landscape for financial institutions changes daily. The branch is no longer king. Consumers expect to be able to meet all their financial needs online and in real-time. Fintech companies are answering the call, developing new, robust applications that meet consumer needs. But there's still a caveat: how to connect A to B? Hundreds of Fintechs partner with NXTsoft for API Connectivity as a Service and here's why you should too.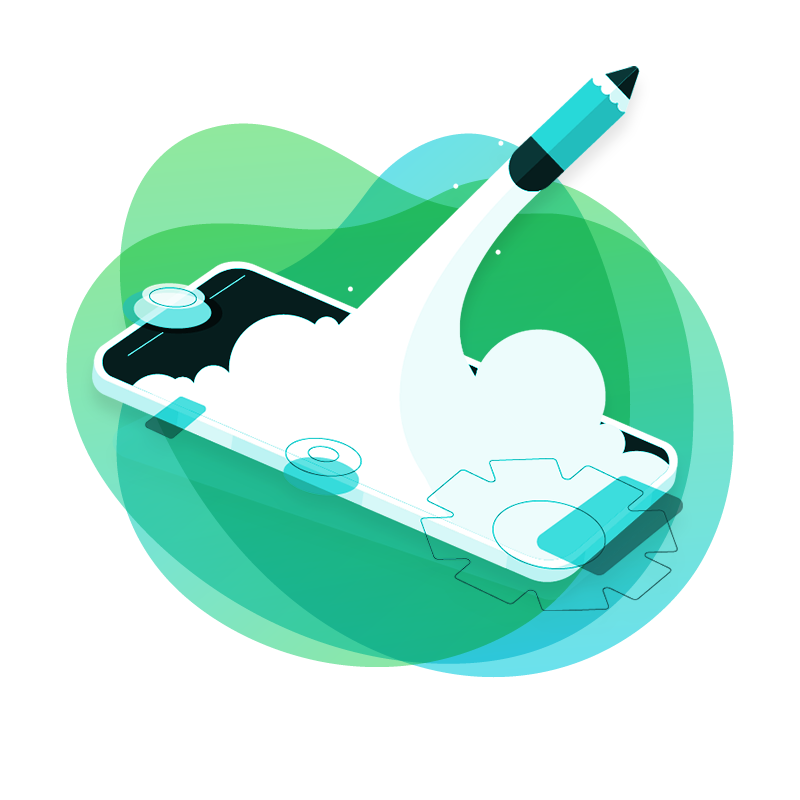 Get Your Product to Market Right Away
You've developed an awesome solution that's going to revolutionize the financial industry. Or you have a successful, established solution. Don't waste valuable time and resources creating different connections to various core systems and financial institutions.
For over 25 years, NXTsoft has built innovative solutions on the strongest technology foundation in the industry, and to the highest industry and regulatory standards. It's impossible to replicate that level of API connectivity in a short amount of time.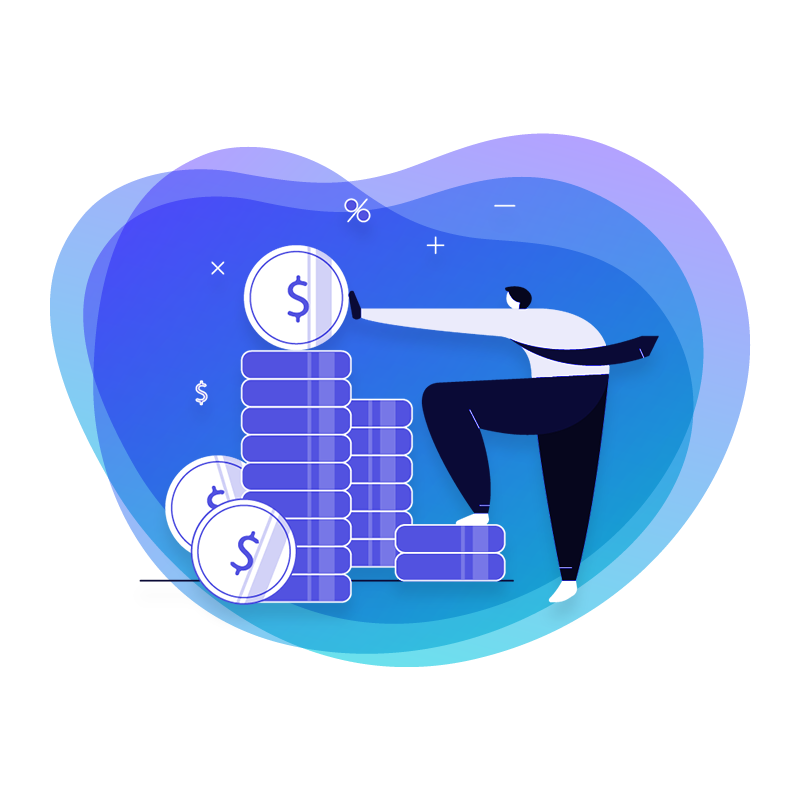 Reduce Your Connectivity Costs & Responsibilities
Do you want to spend your resources on developing individual connections to each financial institution customer or would you prefer to spend those development dollars making your solution even better?
1
Fintech X is selling a digital loan package to an institution running Core Y.
Fintech X will need to hire a developer to write a connection to Core X, or take their current developers' attention away from their flagship solution.
Conservatively let's say it costs Fintech X $100,000 to hire a developer whose sole focus is API connectivity.
2
After Fintech X hires the perfect developer, it's going to take around 6 months for every new core connection that developer creates.
For Fintech X to get just a handful of connections completed, it could take years.
With NXTsoft's connectivity library, we can have you set up with a new bank or credit union customer within 90 days, no matter which core they utilize.
3
Without NXTsoft, costs will be higher, including initial development costs.
And if you manage connectivity in-house, your team will also have to install, support, & maintain the connections.
4
The challenges and costs grow exponentially as most cores put out 2 major releases and 5 enhancements every year.
NXTsoft's OmniConnect Connectivity as a Service removes all of those obstacles for a flat monthly fee and the API cost to the financial institution.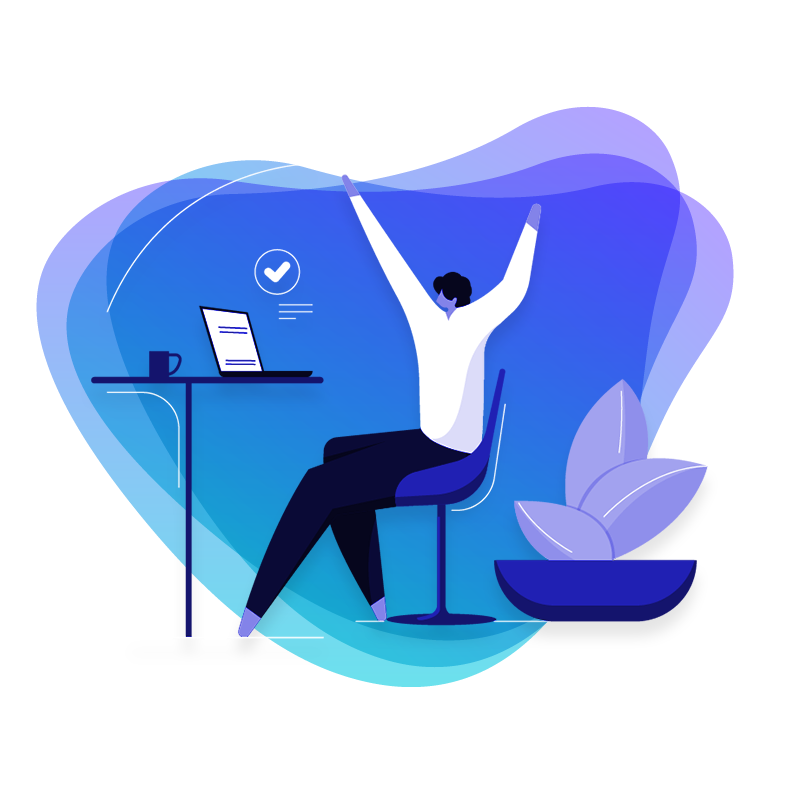 Close More Deals Faster
Going to market without an independent API integration partner means that your prospective customer must go back to their core provider to be able to connect to your solution. Not only do many core providers have competing products to yours, but they also are extremely slow at developing API connectivity (6-12 months) and can be very expensive.
NXTsoft's API Connectivity as a Service provides you with a best-of-breed connectivity solution. Using our solution, you can close deals quickly, because we provide pre-built API integrations into so many existing applications. Your sales team can walk into a deal knowing that connectivity will not be an issue. Our extensive data library into core platforms and our industry experience ensure an organized execution of data integration with your customer. Speed up your sales process by partnering with NXTsoft for API connectivity. If around 30% of the sales conversation is about the integration, then having the issue of connectivity solved will give you a much better chance at closing the sale quickly.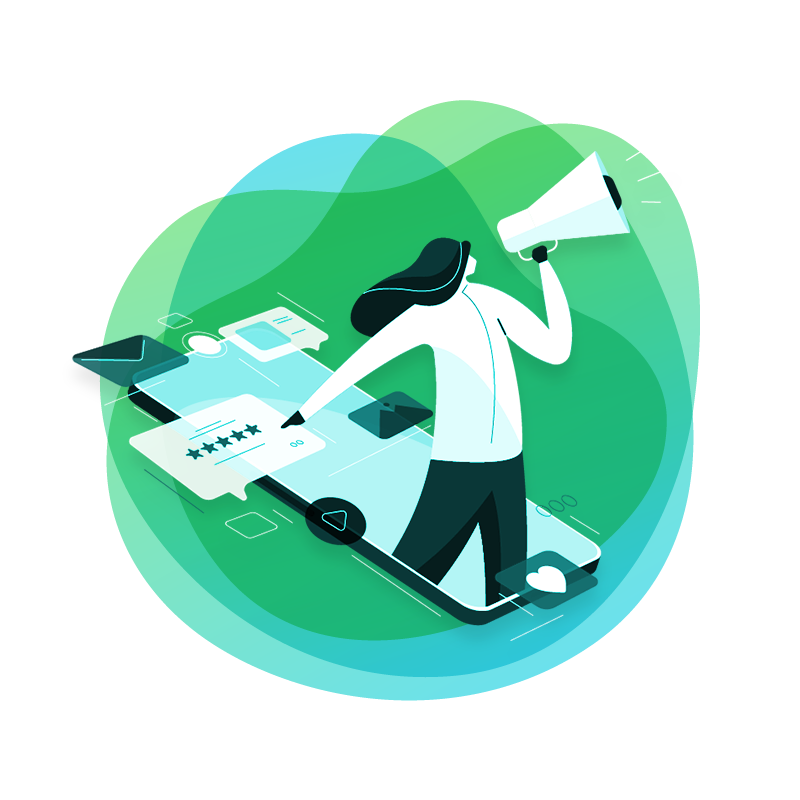 Get More Exposure with NXTsoft's API Marketplace
In addition to superior connectivity, your business will get significant exposure in our Fintech-focused NXTsoft API Marketplace where we have thousands of existing, established connections.
We value our partners and work to promote the Fintech companies with whom we partner through our API Marketplace and via joint marketing efforts that include social media, digital ads, podcasts, webinars, direct mail campaigns and more.
There's no way any Fintech can connect their APIs more cost-effectively or more efficiently than we do at NXTsoft.
Recently, NXTsoft worked with a Fintech company that was using three full-time developers just to manage software integrations to the various core systems of their financial institution customers. Through partnering with NXTsoft and standardizing their interfaces, the company was able to reduce this to just one developer working part-time on interfaces! The other developers were then able to focus on the continued development of the company's flagship solution.
Effective Fintech API Solutions
Fintech companies utilize APIs to integrate various financial services into one platform, allowing users to easily make payments, transfer funds, and manage accounts. In addition, they also provide a variety of features such as mobile apps, online banking, and account management.
Work with a provider that understands APIs and how to best utilize them for the success of your fintech company. Complete the form below to discuss how the right API strategy can save you time and money today.
Case Study: Integra Software Systems
Integra Software Systems is a lending company specializing in the mortgage, consumer, and commercial loans. While developing the product EPIC, which would streamline lending service processes for their clients, they recognized the need for the newly-developed lending platform to have connectivity to 99% of financial institutions across the country.
EPIC is a loan origination system (LOS) that can support any lending channel (mortgage, consumer, and commercial) for financial institutions. Traditionally, financial institutions utilize two or more loan platforms for all lending channels, but the Integra 3-1 LOS platform can process every channel by itself.
Integration is crucial for automation and profits, for core processing systems in financial institutions. Integra and other Fintech companies can develop integrations on their own, or work with the core processors. This process, however, can be cumbersome and expensive.

Integra partnered with NXTsoft because we offer the largest selection of financial institution integrations in the industry, combined with a robust network of Fintech partners. This partnership allowed Integra Software Systems access to established core connectivity, so they were able to avoid spending valuable resources to create their own.

Developed and updated over 25 years, the NXTsoft OmniConnect solution has pre-built connectivity to 99% of core systems in the US, allowing Integra's LOS, EPIC, to connect to core processing systems for its financial institution clients.

"We are excited to be partnering with NXTsoft. Integra's accelerated growth in the banking and credit union markets along with NXTsoft's core connectivity and data analytics is a great combination for both our organizations. Financial institutions will have the robust capability of Integra's LOS and connectivity to their core with NXTsoft's secure API connectivity solution."
Michael Picker, Senior Vice President of Sales and Marketing
Integra Software Systems
Get in Touch
Want to make something happen? Start here.
Stay Connected
Related Resources from the NXTsoft Blog
Why Is Big Data Important for Fintechs?
Big data analysis has several significant benefits for emerging Fintechs, such as:
Better customer orientation: Big data analysis allows Fintechs to profile the bank's customers, which helps manage their individual needs.
Outstanding customer service: Big data analysis allows Fintechs to identify errors and risks in a product and create a digital account of customers' banking activities, making it easy to provide perfect customer service.
Provides better risk assessment: Big data analysis provides essential information, inspiring confidence in the data and enabling Fintechs to tackle approaches differently and effectively while improving risk assessments.
Improves security: Big data helps Fintechs develop authentic fraud detection systems and protocols that identify unusual transactions and activities, which helps in reducing fraudulent activities common in digital banking.
What Makes Big Data BIG?
Big data can be structured, semi-structured, and unstructured. Financial institutions use big data to get vital information and do advanced analytic operations after it's collected. It is characterized as big data due to its volume, velocity, variety, and veracity.
T

he volume of big data refers to the size or amount of data that needs to be processed and analyzed. Big data requires modern and distinct processing technology since it is often larger than terabytes and petabytes. Traditional data management tools cannot process and store it.




Big data variety denotes the data drawn from many sources and comes in various forms. The data is no longer limited to spreadsheets and databases since big data is collected from photos, text messages, the internet, emails, videos, audios, PDFs, and some monitoring devices.
Big data velocity refers to the speed at which data is generated. Fintech solutions allow financial institutions to collect real-time data through digital connectivity. It also provides advanced analyzing systems that collect and process data within a short time.
Big data veracity refers to the quality of data being analyzed. High veracity data has meaningful and valuable information, while low veracity data contains high meaningless data. Big data with a high volume, variety, veracity, and velocity requires advanced tools such as our Fintech software to derive meaningful information.