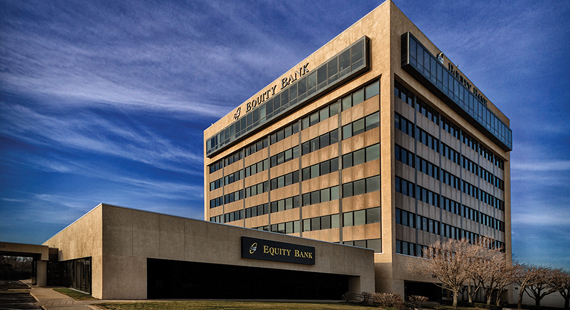 Solutions:
OMNIVIEW BROWSER, HYBRID APPROACH
CASE STUDY | WICHITA, KANSAS
Equity Bank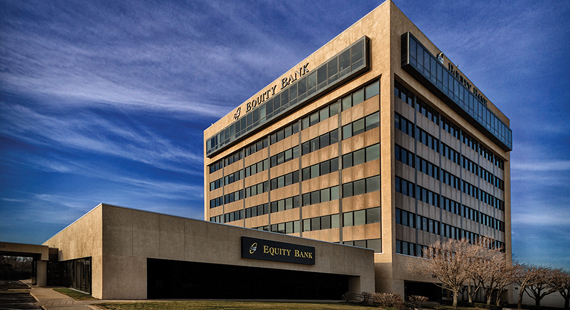 Case Study | Wichita, Kansas
Solutions:
OmniView Browser, Hybrid Approach
Equity Bank
Equity Bank offers a full range of financial solutions, including commercial loans, consumer banking, mortgage loans, and treasury management services, with deposits insured up to the maximum legal amount by the FDIC. Equity Bancshares, Inc. was founded by Elliott in 2002, and began growing by acquiring the troubled National Bank of Andover in 2003. Equity began expanding by acquiring Hillcrest Bank in Wichita in 2005 and has completed seven acquisitions since. Equity Bank offices are now throughout Kansas and Missouri.
---
Problem
Equity Bank has an acquisition strategy that moves more quickly than most core service providers will allow. Equity needed a partner that could provide options for image, statement, and report data archives acquired through the mergers.
After acquiring First Federal Savings and Loan in mid-September of 2015, Equity needed a solution that could convert and manage image and check archives for the acquisition within only one month.
- 1 month for access after acquisition
"Due to the pace of our acquisition strategy, we knew that outside help was necessary in order to complete the conversion project."
---
Decision
Equity had limited options on such a tight timeframe. A traditional conversion from their legacy archives would fail to meet the conversion deadline. The OmniView Browser would allow Equity Bank to migrate all of their data well within their short deadline.
The OmniView Browser would allow users to research check images, document images, reports, signature cards, loan files and statements from any archive without conversion or the cost of maintaining the original system or database.
"From the beginning, NXTsoft showed an unwavering dedication to our institution and did everything possible to understand exactly what we needed."
---
Outcome
NXTsoft provided Equity Bank with a clear timeline for implementation and migration to remove the headache from the process. NXTsoft also trained bank staff in the use of OmniData's OmniView browser, minimizing disruption to the bank's production system and day-to-day operations.
Following the migration, Equity Bank was able to access all data from First Federal the next day, drastically reducing the time, cost, and risks associated with traditional data conversions and system maintenance.
"Moving forward, we are confident that we can trust the NXTsoft team and the OmnIView Browser to effectively store and retrieve data for us from any system and in a timely manner."
---