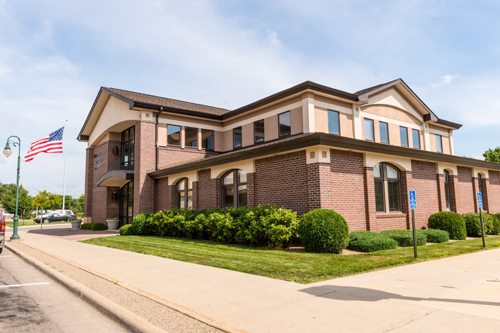 Solutions:
OMNIVIEW BROWSER, HYBRID APPROACH
CASE STUDY | ARDEN HILLS, MINNESOTA
Frandsen Financial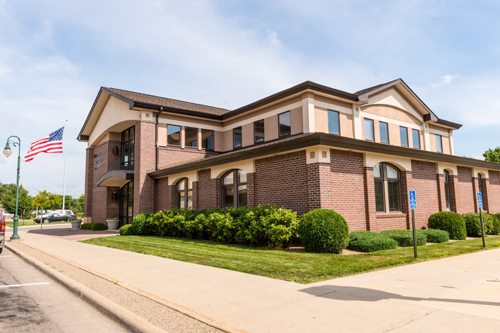 Case Study | Arden Hills, Minnesota
Solutions:
OmniView Browser, Hybrid Approach
Frandsen Financial
Founded in 1982, Frandsen Financial Corporation is an inter-state bank holding company headquartered in Arden Hills, Minn., with full-service branches in Minnesota, Wisconsin, and North Dakota. Frandsen currently has $1.6 billion in assets. Frandsen provides a variety of support services - including data and item processing and regulatory reporting - to its more than 30 branch locations.
---
Problem
After acquiring several banks, Frandsen also acquired more than ten unique legacy image systems. The cost and effort of maintaining these systems across three states was staggering. Frandsen needed centralized, streamlined systems for data management and administration.
Two crisis events created a sense of urgency for Frandsen. After an administrator at an acquired bank left without leaving passwords and a lightning strike compromised data, it became clear that Frandsen needed outside help.
- 1 bank
- 3 states
- 10 imaging systems
We'd grown significantly through acquisition and we knew that the labor and licensing cost to maintain the acquired legacy image systems was just not sustainable."
---
Why NXTsoft
Frandsen considered converting all of their legacy data to their Enterprise Content Management (ECM) system, but hesitated due to the cost and headache associated with this process.
Frandsen had many concerns about their data during the conversion process. Would it migrate correctly? What would happen to corrupt data? Would they be able to access data throughout the conversion?
NXTsoft was able to address all of these concerns. The OmniData OmniView Browser was a single solution for their current and future legacy systems. Frandsen was able to meet federal regulations painlessly with the OmniView solution.
"Since we were undertaking a major project -- bringing multiple unique legacy image systems in-house and managing both the hardware and the software -- we needed a partner and a solution we could trust. Not only is NXTsoft very respected in our industry, but also the only company that offered a solution like the OmniView Browser - a single application and repository for all our current and future acquired legacy systems. Also, in the end, NXTsoft's pricing structure matched the value we required."
---
Outcome
Frandsen was able to migrate all of their data to OmniView within three months. The import process was quick and painless, and Frandsen now has an intuitive, easy-to-use solution for their data. Frandsen reaped a return on investment in just three months.
Because OmniView is so efficient, Frandsen is able to allocate fewer resources to data management without compromising service or compliance. NXTsoft and OmniView are now a part of Frandsen's acquisition strategy as they continue to grow.
We couldn't be more pleased with OmniData! Moving forward, we are more than confident we can rely on NXTsoft and OmniData to effectively store and retrieve all legacy image system data.
---