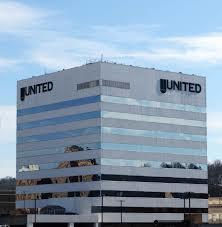 Solutions:
OMNIVIEW BROWSER, HYBRID APPROACH
CASE STUDY | CHARLESTON, WV
United Bank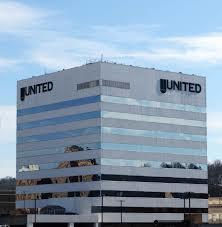 Case Study | Charleston, WV
Solutions:
OmniView Browser, Hybrid Approach
Northwest Bank
Dually headquartered in Washington, DC, and Charleston, WV, United Bankshares, Inc. is the parent company of United Bank, which has over 145 branches and 1,900 employees located throughout West Virginia, Virginia, Washington D.C., Maryland, Ohio and Pennsylvania. The financial institution offers a range of personal banking, business banking and wealth management services.
---
Problem
Focusing on consistent expansion, United Bank employs a growth model through mergers and acquisitions. The bank has completed 31 acquisitions since 1982, representing about one institution acquired per year. As a result, United Bank obtains a lot of legacy data systems and sources that are often at end of life and almost always has a need to convert or manage those systems for compatibility with its operating environment. However, even given the bank's status as an experienced acquirer, this process often presented a challenge.
"A couple of years ago, we were working on a project with a particular system that was at end of life. We had no support mechanisms and so were running into all sorts of difficulties," said Alan Searles, vice president of operations at United Bank. "That's when we realized we wanted a strategic partner who could provide ongoing support for our data conversion and management needs."
The traditional options for ingesting acquired data into United Bank's core system—namely, working with the acquired bank's legacy system vendor to complete a full data conversion—were cost-prohibitive and time-consuming, causing a significant amount of disruption to the bank's operations. To maintain its growth model, United Bank needed an option that better aligned with its time frame, budget and overall expectations.
"Primarily, we were sold on building a model that would work for future acquisitions and a vendor we could rely on that was flexible, could work with other systems and was cost efficient."
---
Why NXTsoft
"NXTsoft stood out above the competition for a number of reasons, but what stood out most was their flexibility. Not only are they product agnostic, but during the M&A process, there's always a lot of variability," said James Moore, vice president of technical services at United Bank. "The steps originally given for a migration and how they actually turn out are always slightly different. NXTsoft is able to quickly accommodate those variances, which helps us immensely with the smoothness of these projects.
To address United Bank's data management needs, NXTsoft employed a hybrid approach utilizing both traditional data conversion and data migration. NXTsoft converted the part of acquired data still required for daily use into production by mapping it to the bank's current image and core system. All other data, required only for research and regulatory purposes, was migrated as-is into OmniData's OmniView Browser, a universal image and data browser that enables banks to quickly and easily research across multiple disparate systems. This hybrid approach enabled United Bank to avoid the costs and disruption associated with unnecessarily converting all of its acquired data while still ensuring they had the level of accessibility required.
"We were initially impressed by how easy the OmniView Browser was to implement and how few complications we ran into during the conversion process, especially as our projects come in quickly and we often need to ramp up to meet a hard deadline," said Searles. "If you have a large volume of legacy data that doesn't need to be called upon but just for retention purposes, NXTsoft will provide the perfect package of doing it inexpensively and easily but also reliably. You can't go wrong with that combination."
Not only that, but NXTsoft was also able to provide the additional support and expertise that was missing from United Bank's previous M&A data management projects and conversion vendors.
"NXTsoft' customer service has been excellent," said Searles. "Recently, over the weekend we ran into an issue with one of our conversions prompted by another vendor. We didn't plan to have resources over the weekend from NXTsoft, but when we contacted them on Saturday afternoon, we had three responses within an hour. For our project leaders and management team, it was very impressive that they were that responsive, especially during off-hours."
"NXTsoft has been the best data conversion vendor we've ever worked with."
---
Outcome
Since United Bank began working with NXTsoft, the institution has seen an all-around improvement to its data management during mergers and acquisitions. For one, the bank has been able to save a significant amount of time and money on these projects.
"We're confident comparing new project costs to previous ones that we've had a significant cost reduction since we've started working with NXTsoft," said Searles. "But I would say it's the time saved that benefits us more than anything else. We just don't have to devote the same amount of time to managing a project than we would otherwise." Perhaps even more importantly, NXTsoft has managed to alleviate an area that was once a big hassle and source of concern for United Bank so that bank staff can dedicate their attention and efforts to other areas during M&A that need more internal support.
"When we're managing a project associated with M&A, there's about a hundred different angles we're being pulled in and a lot of burning fires we have to keep our eyes on," said Searles. "We fully trust that NXTsoft will do right by us and deliver what they say they're going to, so we can focus our attention on other areas and vendors that might not be doing as well."
Ultimately, United Bank found its strategic partner in NXTsoft. With the company's ongoing support and expertise, data management runs much more smoothly, efficiently and cost-effectively and the bank is able avoid both the risk and disruption that comes with traditional approaches. "Our confidence in NXTsoft points back to the fact that the team talked to us a lot up front about the experience they have with many different systems and data conversion in general," added Moore.
"We've found that during a sales cycle, you hear a lot of things from the vendor and always expect something less. The level of experience and expertise NXTsoft brings is actually what they advertise, and it produces all of the amazing results we've described"

We fully trust that NXTsoft will do right by us and deliver what they say they're going to, so we can focus our attention on other areas and vendors that might not be doing as well.
---