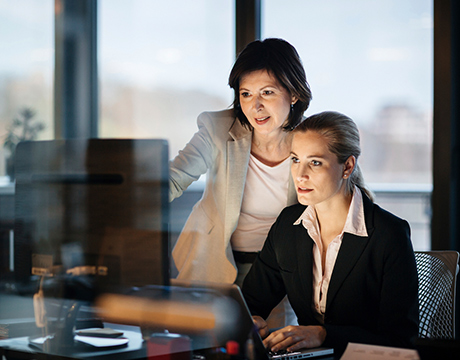 Increase Your Productivity
The Professional Services Group provides technology consulting services for financial institutions and financial technology companies. Our in-depth experience combined with our extensive knowledge of financial application software uniquely positions us to provide a wide array of consulting services.
Clients in the financial industry benefit from our expertise to help them choose a new technology solution or to integrate existing disparate systems. Our industry knowledge of transaction processing, financial audit standards, and business requirements allows our team to meet your business needs. Our professional service consultants, implementation consultants, technical specialists, and trainers offer a completle understanding of the transaction processing and accounting cycles, our clients use on a regular basis.
The Professional Services Group also provides a wide range of consulting services for financial technology companies. Whether they are in the startup phase or an established industry leader, NXTsoft's extensive industry specific experience and unique interface knowledge helps clients achieve results rapidly and cost effectively.
Custom development of a new teller transaction system.
Development of a turnkey utility bill payment system. ( Patented - [72960031 1/13/2007] )
Developing a proof of concept for a startup in the mobile payment sector.
Development and support of specialized solutions for Basel reporting.
Dashboard analytics System
Current OmniConnect Clients Who Need Support:
Your Company Is Built On Data. What Do You Want To Do With It?