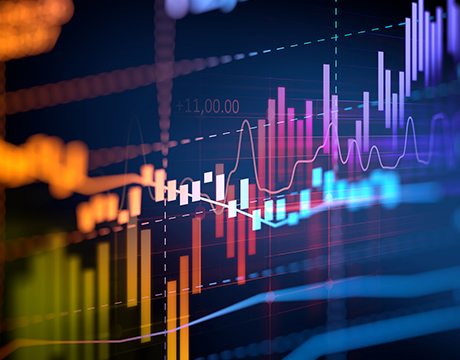 OmniLytics Risk Analytics ALM is a proven, well-validated interest rate risk measurement and reporting solution that allows financial institutions to meet regulatory requirements using instrument level data. Our data capture process is designed for efficiency and accuracy. With a robust data conversion and validation process, most modeling data can be imported and then validated in a matter of minutes. NXTsoft's OmniLytics ALM has solutions for all sizes and complexities.
Omnilytics ALM Main Features:
Instrument Level Detail
Get an enhanced picture of your risk profile with improved accuracy using instrument level information on loans, deposits and securities. Financial institution specific assumptions and instrument optionality provide increased control and accuracy.
Comprehensive Report Set
Quickly find your interest rate risk answers with insightful reports. Our robust report set includes back-testing, variance, and everything from graphical-summary to comprehensive details.
Accurate Calculations
All major interest rate risk calculations - Earning at Risk (EaR) and Economic Value of Equity (EVE), Liquidity - consistent with regulatory guidance.
Executive Summary and Quarterly Guidance
An easily digestible summary of your results alongside economic and peer data. We deliver and explain the report to your ALCO or board quarterly.
Service Bureau Available
Get back to running your bank while our team of experienced asset / liability experts import your data and prepare your reports for you.
Deposit Decay and Beta Assumptions
We use the method preferred by the FDIC to calculate your institution-specific assumptions.
Expert Advice
OmniLytics ALM includes a senior analyst to assist you in understanding and explaining the reports to your board and examiners.
Cash Flow Modeling
A cash sources and uses tool is available to test scenarios for contingent funding and liquidity modeling.
Model Validation
An independent ALM expert performs the model validation. The report is provided to every client and is updated annually or as functionality changes.
SOC 2 Type II Audit
A CPA firm performs the annual SOC audit and all clients are given access to the report.
Let our data experts evaluate your organization's needs with a free discovery call.
We love tailor-fitting solutions for any size company.
Your Company Is Built On Data. What Do You Want To Do With It?